The Will of God
Jesus always does the will of the Father. Another way to say this is that Jesus always obeyed God. He knew the will of the Father, and Jesus ALWAYS did the will of the Father, to the point that He did nothing of His own.
Therefore Jesus answered and was saying to them, "Truly, truly, I say to you, the Son can do nothing of Himself, unless it is something He sees the Father doing; for whatever the Father does, these things the Son also does in the same way." - John 5:19

"For I have come down from heaven, not to do My own will, but the will of Him who sent Me." - John 6:38
God's Will: ALWAYS JESUS
Jesus always does the will of the Father. Another way to say this is that Jesus always obeyed God. He knew the will of the Father, and Jesus ALWAYS did the will of the Father, to the point that He did nothing of His own.
We are to be like Jesus.
Paul speaking: "Be imitators of me, as I am of Christ." - 1 Corinthians 11:1

Therefore be imitators of God, as beloved children; and walk in love, just as Christ also loved you and gave Himself up for us, an offering and a sacrifice to God as a fragrant aroma. - Ephesians 5:1-2
We are to do as Paul did and be like Christ. Everything we do should be for God and always in God's will... eating, drinking or whatever we do, we should do it all to the glory of God (2 Corinthians 10:31). Our focus should be on doing the will of God. And lip service does not count...
Jesus speaking: "Not everyone who says to Me, 'Lord, Lord,' will enter the kingdom of heaven, but the one who does the will of My Father who is in heaven will enter." - Matthew 7:21
Jesus is saying something we all know very well... actions speak louder than words. Our actions reveal what we really desire and think. A common saying is "follow the money." Where someone spends their money will tell you where their heart is. Look at your check book or credit card statement. Where does your money go? What do you spend it on?
Here is the Problem
We know God's will as a result of reading scripture. However, many people don't like what scripture says, so they re-interpret scripture to mean something other than what it means. To correctly understand scripture, we take it at face value... a plain, straight-forward reading. If we need help, where do we go to for help with understanding scripture? To scripture. We use scripture to interpret scripture, not human wisdom.
Here are some links to helpful information:
A brief Introduction: Interpreting Scripture (Ligonier)
Basic Understanding: Proper Biblical Interpretation (MacArthur Sermon)
How Should We Interpret the Bible, Part 1: Principles for Understanding God's Word (Answers in Genesis)
How Should We Interpret the Bible, Part 2: Is Genesis 1–11 Historical Narrative? (Answers in Genesis)
Three Common Errors
- If we are good enough, we will go to heaven. The Bible plainly says: "No one is good except God alone." (Mark 10>18)
- Love means we tolerate sin. A misunderstanding of "love" (agape) is widespread throughout the church. In scripture love is an action, not a feeling. ""If you love Me, keep My commandments" (John 14:15) -- "He who has My commandments and keeps them, it is he who loves Me." (John 14:21)
- Homosexuality is not a sin. The Bible plainly says it is a sin. Romans 1:18-28 and 1 Corinthians 6:9-11, for example.
Changing what God says is not an option. Willfully changing the meaning of scripture is a sin. Acting in accordance with a misunderstanding of scripture is a sin. Living in God's will requires diligent study of scripture and a proper understanding. When you have questions, a web site that is very helpful is www.GotQuestions.org
Final Point
To know God's will you must know scripture. To understand scripture correctly you must be reading a good translation. There are many poor Bible translations and some in which scripture has been deliberately distorted in order to lead people away from the truth. The Jehovah's Witness' New World Translation is one of those. Here are the more popular good English language translations:
Formal Equivalence (word-for-word):
Legacy Standard Bible (LSB)
New American Standard Bible (NASB)
New King James Version (NKJV)
King James Version (KJV) - Be careful! You must know the 17th century meaning of words
Dynamic Equivalence (hybrid of formal and functional equivalence):
English Standard Version (ESV)
Functional Equivalence (meaning-for-meaning):
Christian Standard Version (CSV)
New International Version (NIV)
Paraphrase:
New Living Translation (NLT)
And there are some Bible translations that are so bad that they need to be called out.
AVOID The Following Translations!!!
The Message (MSG)
Good News Translation (GNT)
Contemporary English Version (CEV)
New World Translation (NWT)
THE NAME
ABOVE ALL NAMES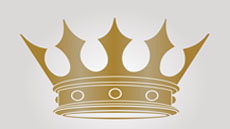 God bestowed on Him the name which is above every name, so that at the name of Jesus every knee will bow, of those who are in heaven and on earth and under the earth, and that every tongue will confess that Jesus Christ is Lord, to the glory of God the Father. - Philippians 2:9-11
What does 'name above all names' mean?
Jesus, who is God, humbled Himself by becoming a man. But, not only that... He took on the character of a servant... and on top of that He willingly died a disgraceful death in your place, so you could live.
So God elevated Him to his rightful place of glory, giving Him the supreme name of 'Lord.' This name shows Christ's absolute authority and lordship as the divine King of the universe.
And every tongue... every person will acknowledge this. They will bow. And they will confess He is Lord. Every one.
This does not mean everyone is saved. Those in heaven and everyone in hell will acknowledge Jesus as Lord; the King of kings; the one Lord through whom all things were created; the Lord of both the living and the dead.
As Lord Jesus, the One who brings us into the Kingdom of Heaven.
His name is the name above all names because He is Lord. He is God. He has supreme authority. He is the One who sits at the right hand of God, and ALL will honor and bow down before Him.