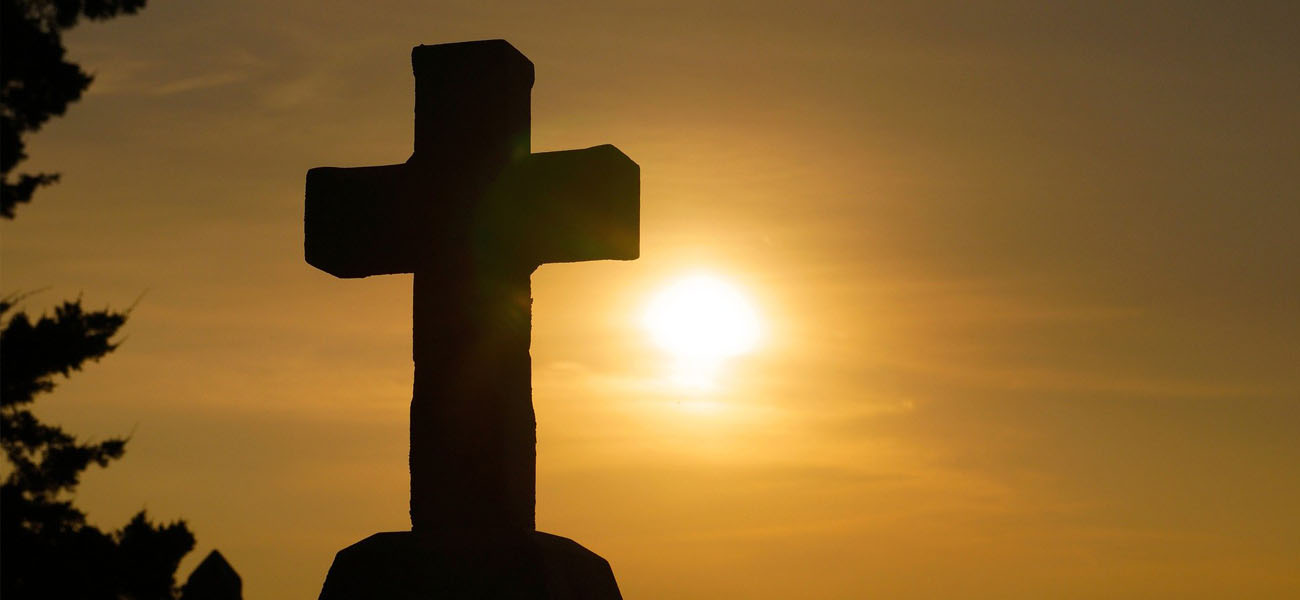 What Is Mercy?
Jesus IS rich in mercy. However, what is mercy? It can be defined as compassion, or meeting another's needs without expecting compensation or even thanks, even when they do not deserve help. God's mercy is most clearly seen in the cross. Although we've earned justice, God gave us mercy.
He saved us, not on the basis of deeds which we have done in righteousness, but according to His mercy, by the washing of regeneration and renewing by the Holy Spirit. - Titus 3:5

Blessed be the God and Father of our Lord Jesus Christ, who according to His great mercy has caused us to be born again to a living hope through the resurrection of Jesus Christ from the dead. - 1 Peter 1:3
The above makes it clear that we are not saved based on how good we are... in other words, based on our "righteousness." We are saved as a result of God's mercy. God alone gets all the credit. There is nothing we do, nor anything in any of us that shows we deserve salvation.
For all of us have become like one who is unclean,
And all our righteous deeds are like a filthy garment;
And all of us wither like a leaf,
And our wrongdoings, like the wind, take us away.
There is no one who calls on Your name,
Who stirs himself to take hold of You; - Isaiah 63:6-7a
WHY? Even the best we can do... actions and a lifestyle that are praised by other people as being good and righteous... are wicked and disgusting to God... because they are done without God. Scripture is clear. NO ONE is good, but God.
As He [Jesus] was setting out on a journey, a man ran up to Him and knelt before Him, and asked Him, "Good Teacher, what shall I do so that I may inherit eternal life?" But Jesus said to him, "Why do you call Me good? No one is good except God alone." - Mark 10:17-18
Not one of us has anything to recommend us for salvation. So God chooses. It is only because of God's mercy that some are saved.
For He says to Moses, "I will have mercy on whomever I have mercy, and I will show compassion to whomever I show compassion." So then, it does not depend on the person who wants it nor the one who runs, but on God who has mercy. - Romans 9:15-16
Is that fair?
Imagine there is a very rich person... a multi-billionaire. He's driving through your town and stops at some homes and apartments and gives the occupants checks for $1,000,000. Not every home. Just some. Does he have the right to do that?
Yes, he does.
What if no one in town is interested in his offer? What if people ignore him and reject his offer? What if some people who really need the money reject his offer? They have a huge need, but they reject him simply because of who he is. Many people even actively oppose him. They tell others his checks will bounce. They call him a a con-artist not to be trusted... if he shows up at their door, they should slam the door in his face. Should he still give million dollar checks to some of those people? They don't deserve it. Shouldn't he just pass them by? Maybe in human eyes, yes, but not in God's eyes. He gives the gift of mercy to those who reject Him.
This Describes Our Situation.
Everyone rejects God. We are ALL enemies of God. No one seeks God. Yes, people seek after a god(s), but not the one, true, creator God of the Bible. In our natural condition we all reject God.
There is no righteous person, not even one; there is no one who understands, there is no one who seeks out God; they have all turned aside, together they have become corrupt; there is no one who does good, there is not even one. Their throat is an open grave, With their tongues they keep deceiving. - Romans 3:10-13

For if while we were enemies [of God] we were reconciled to God through the death of His Son, much more, having been reconciled, we shall be saved by His life. - Romans 5:10
This describes our world. No one seeks the true God. We all reject Him. Yet, in HIS MERCY God chooses some and gives them a new heart.
I will give them one heart, and put a new spirit within them. And I will remove the heart of stone from their flesh and give them a heart of flesh. - Ezekiel 11:19
Our old self rejects God. Our old self chases after false gods. Then God gives us a new heart that brings new desires. Instead of seeking false gods, our new desire is for the one true God. As a result of His incredible great mercy, God takes people who reject Him... people who hate Him... and He gives them a new heart, new desires, and new life. We deserve eternal separation from God, but instead God freely gives us eternal life with Him. That is mercy. That is God's mercy.
This Is God's Incredible Mercy
But God demonstrates His own love toward us, in that while we were still sinners, Christ died for us. Much more then, having now been justified by His blood, we shall be saved from the wrath of God through Him. - Romans 5:8-9
Because of His mercy God is glorified. He does what is not required... to benefit those who do not want His gift of mercy... to save them from the justice they deserve... by taking their punishment on Himself. That IS MERCY. Jesus is mercy.
For mercy the answer is ALWAYS JESUS.
SORRY,
I NEVER KNEW YOU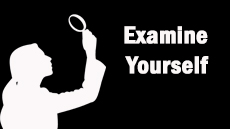 Many people, when they die, will stand before Jesus and say:
Lord, Lord, did we not prophesy in Your name, and in Your name cast out demons, and in Your name perform many miracles? - Matthew 7:22
And Jesus will say to them:
I never knew you; depart from Me, you who practice lawlessness. - Matthew 7:23
Get your Bible out and read Matthew 7:21-23. These are some of the most frightening verses in the Bible.
They describe people who believe with all their heart that they are saved. They have no doubt that they know Jesus and they've done many great things that prove this is true. Put Jesus says, 'Depart from me...' He doesn't know them.
Are you truly trusting Jesus? Scripture says to examine yourself to see if you are in the faith (2 Corinthians 13:5). Have you done that?
Do you read your Bible regularly? Do you fear false teaching? Are you growing in your obedience to God? Are you growing in your understanding of what God wants? Do you regularly share the good news about Jesus with others?