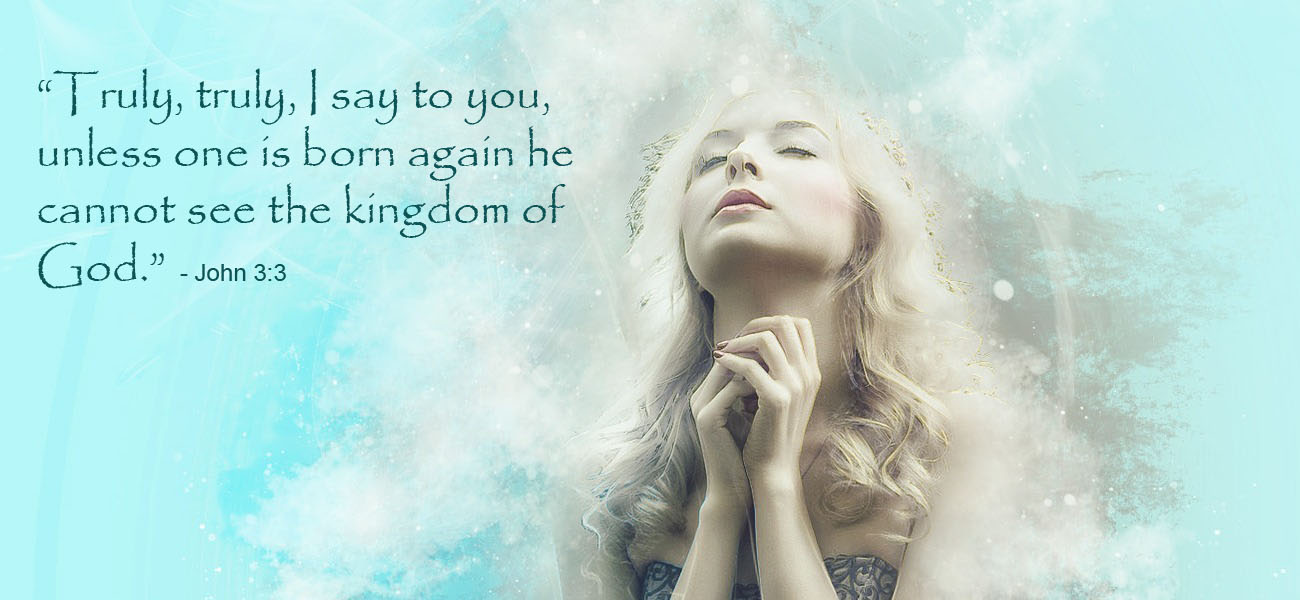 What Does it Mean to be Born Again?
Jesus answered him, "Truly, truly, I say to you, unless one is born again he cannot see the kingdom of God." - John 3:3
To understand what it means to be born again, you must understand your condition from birth. You were first born as a child of Satan, a slave to sin. We don't like hearing that and most people don't believe it, but it is true. God says it is true.
You are of your father the devil, and your will is to do your father's desires. He was a murderer from the beginning, and has nothing to do with the truth, because there is no truth in him. When he lies, he speaks out of his own character, for he is a liar and the father of lies. - John 8:44

Jesus answered them, "Truly, truly, I say to you, everyone who commits sin is a slave to sin. - John 8:34

For all have sinned and fall short of the glory of God. - Romans 3:23
You have sinned, and are a slave to sin. For example, how many lies have you told? (Liar) Have you ever taken something that does not belong to you? Even something small? (Thief) Have you ever been angry at someone and called them a fool? Jesus said:
Everyone who is angry with his brother shall be guilty before the court [of murder]; and whoever says to his brother, "You good-for-nothing," shall be guilty before the supreme court; and whoever says, "You fool," shall be guilty enough to go into the fiery hell. - Matthew 5:22
Have you ever looked at another person with lust? Here is what Jesus says about that:
You have heard that it was said, "You shall not commit adultery"; but I say to you that everyone who looks at a woman with lust for her has already committed adultery with her in his heart. - Matthew 5:27-28
Most people answer yes to all four of these questions, and these are just four of the Ten Commandments. God is right. You have sinned (disobeyed God) and are a slave to sin.... a child of Satan.
Who Are The Children of God? Only those who are born again.
To be born again means that person has a new heart... new desires. They change. They are different. They are a new person. It is more than believing in Jesus Christ. Their desires have changed such that they desire to obey Jesus. Instead of being a slave to sin, they are now a slave of Jesus. Jesus is their Lord and master. That's what it means to be born again.
And I will give you a new heart, and a new spirit I will put within you. And I will remove the heart of stone from your flesh and give you a heart of flesh. - Ezekiel 36:26

Therefore, if anyone is in Christ, he is a new creation. The old has passed away; behold, the new has come. - 2 Corinthians 5:17

We know that our old self was crucified with him in order that the body of sin might be brought to nothing, so that we would no longer be enslaved to sin. - Romans 6:6

But now that you have been set free from sin and have become slaves of God, the fruit you get leads to sanctification and its end, eternal life. - Romans 6:22

Paul, a slave of Christ Jesus... - Romans 1:1
We don't like the word slave. It brings up very negative images. However, it is the correct word to use in Romans 1:1. The Greek word is "doulos," which straight-forward means slave. A slave does what his master tells him to do. There are no other options or desires. In this case our Master is Jesus Christ, and as His slave our new desire (as a result of being born again) is to obey all that He says.
How Can Someone Be Born Again?
There is nothing you can do to cause yourself to be born again. There is nothing I, or anyone else can do to cause you to be born again. You are born again through faith in Jesus Christ and that faith is not from yourself but is a gift of God. Pray for God to give you the faith... a faith that results in repentance (turning away from sin) and belief in Jesus Christ as your savior from God's wrath on sin. You can neither turn from sin (repent), nor believe in Jesus as your Savior without the faith Jesus alone gives. Beg God to give you that faith. It is faith that gives life. And pray for others, who are still slaves to sin, that God will give them the faith to repent and believe.
What does it mean to be born again? It means Jesus has given you the gift of faith, and as a result you have repented and believed in Jesus Christ. You are a new person... a new creation. It means Jesus has freed you from sin and made you a child of God, a slave belonging to Jesus Christ. The answer is ALWAYS Jesus.
JESUS' SLAVES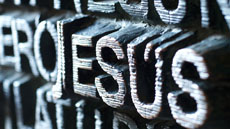 Paul, Peter, James, Timothy and Jude all described themselves as slaves (the Greek word doulos) of Jesus Christ. However, in English translations the word most often used is "servant" or "bond-servant." However, this is not an accurate translation.
Paul and Timothy, slaves of Christ Jesus... - Philippians 1:1
James, a slave of God and of the Lord Jesus Christ... - James 1:1
We were purchased by Jesus Christ, bought with a price, and are owned by Jesus Christ.
For you were bought with a price. So glorify God in your body. - 1 Corinthians 6:20
Jesus is our master, we are His slaves:
Jesus is called "Lord" throughout the New Testament, and Jesus defines what that means... obeying Him:
Why do you call Me, 'Lord, Lord,' and do not do what I say? - Luke 6:46
At the name of Jesus every knee will bow, of those who are in heaven and on earth and under the earth, and that every tongue will confess that Jesus Christ is Lord, to the glory of God the Father. - Philippians 2:10-11