THE ANSWER IS
ALWAYS JESUS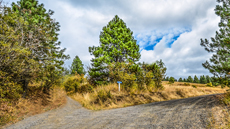 Life may seem overwhelming. How can Jesus be the answer? Because the foundational problem is always the same. Sin and the consequences of sin. What? How can that be?
For all have sinned [disobeyed God] and fall short of the glory of God. - Romans 3:23
Someone may say, 'Yes, I know I've done some wrong things. But, right now I cannot pay my rent and my legs are so swollen I'm unable to walk. What is Jesus going to do about that?'
His name will be called Wonderful Counselor, Mighty God, Eternal Father, Prince of Peace. - Isaiah 9:6 speaking about Jesus
Jesus is not about what you can get from Him. There is no promise of health or wealth in this life. The promise is that you will be at peace with God, and if you live a Godly life, you will be persecuted.
Peace with God results in peace in this life, knowing that God is in control. Trust Jesus. He will provide for your needs. Maybe not the way you desired, but it will be in the way that most glorifies God. For example,through your suffering or pain, someone seeing the peace you have (from God), may then repent and be saved. You'll never know it, until you meet them in heaven. God is most glorified by His saving another undeserving sinner, and in this case giving you a part in His work.
Trusting Jesus is not the easy way. But, it is the only way.
Trust Jesus. Believe in the Lord Jesus, and you will be saved. - Acts 16:31